Trails
There's an amazing variety of trails in our area: we've got scenic family riding at Rothiemurchus & Glenmore; sweet woodland singletrack in Inshriach forest; awesome hill tracks everywhere, and our very own trail centre at Laggan.
There's ample parking at the shop which is the perfect place to set off for the Speyside Way and the gnarly High Burnside trails. Make sure you call in for an update on trail conditions!
You can enjoy some of Scotland's most inspiring scenery in the course of a 1 hour ride, or adventure for 100s of Km round the Cairngorms for a truly awesome experience.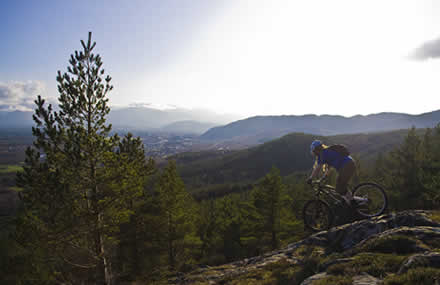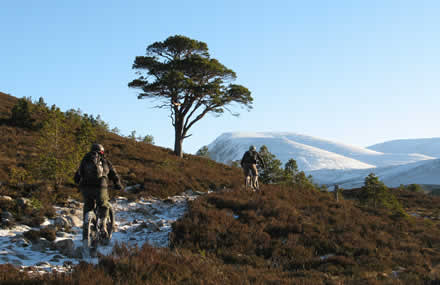 Here's a guide to some local trails to whet your appetite
You can check out recent trail conditions here
Always follow the Scottish Outdoor Access Code and respect the environment you're cycling through as well as the people who work there!
The Developing Mountain Biking in Scotland site has this great interactive guide to enjoying the trails.
We sell maps of the local trails and we're always happy to advise on appropriate routes to follow.

You can buy local Trailmaps from the shop or online here; we also sell guide books and Ordnance Survey maps.