APIDURA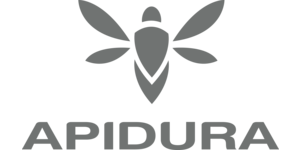 Apidura produces ultralight packing systems to enhance the bikepacking experience to enable cyclists to travel farther, faster and more comfortably.
Ultralight, durable, and extremely functional, our products are about unencumbered bicycle touring so that cyclists can spend more time enjoying the ride.
Why go rackless? Rackless packing systems offer many advantages over the traditional rack and panniers, opening up a new world of riding possibilities. Rackless packing systems offer:

Lighter Weight: For equivalent carrying capacity, Apidura's packing system is 60% lighter than traditional rack and pannier systems.
Improved Handling: Apidura's packing systems distribute the weight more evenly over the bike, creating a more natural and enjoyable riding experience.
Greater Flexibility: Apidura's packing systems attach directly to the bicycle frame, making it possible to carry gear on almost any type of bicycle without the need for tools.
If you can't find the items you are looking for within our main site, you should be able to view the complete range from APIDURA by visiting their own website: (although please be aware that not all products may be available within the UK)
VISIT
APIDURA Website