FROG BIKES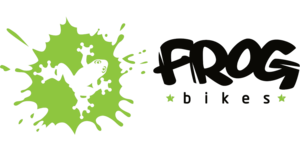 Colourful, high quality, lightweight kid's bikes.
Frog make wonderful, high quality bikes that really appeal to young riders.
They are lightweight and great to ride - ideal for beginner and keen riders alike!
We stock the full range of sizes from the Tadpole to Frog 55, but if you're not able to make it to the shop use their online size guide to select the best fitting bike. Please don't be tempted to go one size up - we'd always encourage you to go for the correct size for your child right now.
If you can't find the items you are looking for within our main site, you should be able to view the complete range from FROG BIKES by visiting their own website: (although please be aware that not all products may be available within the UK)
VISIT
FROG BIKES Website