GENESIS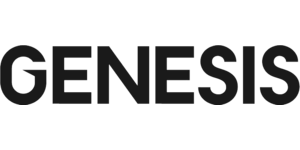 Genesis make well-designed, great handling bikes for UK riding conditions.
Genesis create bikes with function as the main focus of the design. A bike shouldn't be a 'statement' and risk going out of fashion in two minutes. Primarily it's a tool, whether for commuting, touring, racing, exploring the woods, or just getting lost on. Their bikes are designed to be ridden hard with minimum maintenance and fuss even when riding in the toughest conditions.

"When you invest in a Genesis bike then you are purchasing a product that has been thoughtfully specced and designed. Like with any product it is better to buy quality and buy once, rather than to replace or renew every year, either due to poor quality or because the trend has moved on. Our bikes are designed to have timeless appeal and so we hope they will age beautifully and that they will give you many happy years of riding."

If you can't find the items you are looking for within our main site, you should be able to view the complete range from GENESIS by visiting their own website: (although please be aware that not all products may be available within the UK)
VISIT
GENESIS Website