SALSA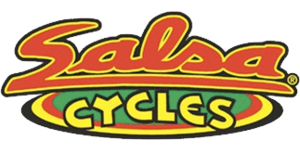 Salsa is dedicated to keeping the spirit of adventure alive in bicycling.
We make bikes to help you get there.
Salsa. Adventure by bike.
Salsa believe a sense of adventure makes life better. The bicycle can be so much more than just a bike; it's a path to new places, new people and amazing experiences.
If you can't find the items you are looking for within our main site, you should be able to view the complete range from SALSA by visiting their own website: (although please be aware that not all products may be available within the UK)
VISIT
SALSA Website