WEEHOO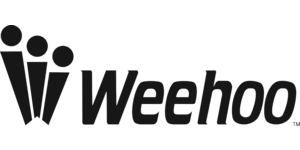 Weehoo make unique Child trailers that are a cross between a child seat and a trailer bike.
The Weehoo iGo Pro bicycle trailer is designed to meet the needs of every family. The iGo Pro has a unique design that allows your child to be actively engaged in pedaling, while also providing an open air design that allows them to fully experience the ride. If you're looking for a trailer that will help you and your child to have more fun together en route to nursery or school, for weekend adventures or just sharing time after school the iGo is a great solution.

The iGo has a three point safety harness with an extra chest buckle. The enclosed sprocket and chain keep little fingers out of harms way and clean! There's lots of reflective fabrics, reflectors and a safety flag. The padded seat is easy to adjust to accommodate differing leg length for easy hands free pedaling.
There are currently no products from WEEHOO in our site.
Please
Contact Us
for details of this range of products.
If you can't find the items you are looking for within our main site, you should be able to view the complete range from WEEHOO by visiting their own website: (although please be aware that not all products may be available within the UK)
VISIT
WEEHOO Website