Scottish Mountain Biking Conference
Friday 9 December 2016 Filed in: General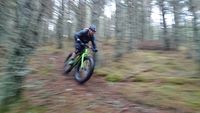 Singletrack trails above Aviemore
This November Aviemore was host to the Developing Mountain Biking in Scotland 2016 conference.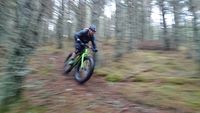 Singletrack trails above Aviemore
The conference included a presentation from none other than Gary Fisher, looking very dapper in his tweeds. Gary couldn't make it along to the High Burnside site visit on Day 3, but we were delighted to be involved with the event.
A few years ago, Seafield Estate were concerned about the proliferation of "wild trails" in the High Burnside area above Aviemore, and wanted to have a dialogue with local riders about where this was going. The landowner has a responsibility for public safety and for avoiding disturbance to protected habitats.
As a consequence of this discussion, the estate has a way of voicing any future concerns directly to the local MTB community and we have the opportunity to continue to maintain existing trails in the forest
If you would like to know more about the local trails, and get involved with maintaining them, then please get in touch with Strathspey Mountain Bike Club via the shop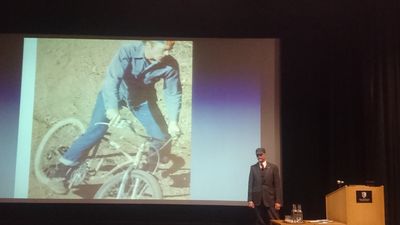 Gary then and now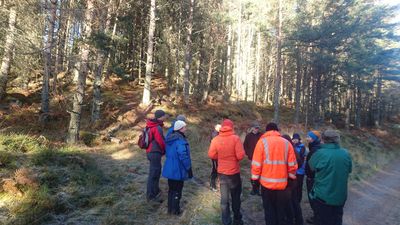 Visit to the trails